Adelina Arredondo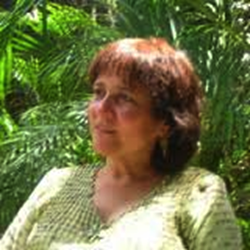 Adelina Arredondo is professor at the Institute of Sciences of Education, Universidad Autónoma del Estado de Morelos (México). She is lecturer, researcher, and director of doctoral thesis on topics of History of Education, Education Policy, Gender, Teacher Training, and Sociology of Education. Dr. Arredondo is member of the National System of Researchers, the Mexican Society of History of Education, the National Council of Educative Research, the Executive Committee of the International Standing Conference of History of Education, and Convenor of Standing Working Group "Gender and Education". She was invited as a professor by the University of Istanbul (Turkey), the University of Artois (France), the National Institute of Pedagogical Research (France), the University of Valencia (Spain); she was a visiting scholar at the University of Toronto and the University of Windsor (Canada). She is member of various editorial committees of Scientific Journals. She has published 85 papers in national and international conferences, 70 refereed articles and eight books.
HEROINES IN CAMPAIGN: WOMEN TEACHERS OF THE POST-REVOLUTIONARY MEXICO
In 1910 it started in Mexico what has been considered the first social revolution of the world. From that political movement it emerged a popular educative project, establishing a national, free, compulsory, and laic educative system. Rural schools for boys and girls were strongly impelled. Women teachers were sent to be in charge of the rural schools, among serious obstacles, starting with the gendered cultural traditions, the family prejudices, the rejection from rural communities, the scholar precarious conditions, and overall the mental constrictions of the women in that time. It means, they had to fight against very powerful objective and subjective walls.
My presentation is going to tell that history: First of all, explaining the historical moment and place; secondly, describing the popular educational policy, thirdly, narrating the history of the women who had to fight against the conservative forces, some of them giving their own lives, or at least, giving up "living their lives" to be a teacher in a lost land. Nevertheless the great effort this army of heroic women made, their history is lost under the history of the men who leaded this campaign against the illiteracy in the bushes. (Fields). Those female teachers broke epistemological, sociological, economic, political, cultural, religious and psychological barriers. They were anonymous martyrs, countless heroines of education, and that is what the presentation is going to demonstrate.
---
 Craig Campbell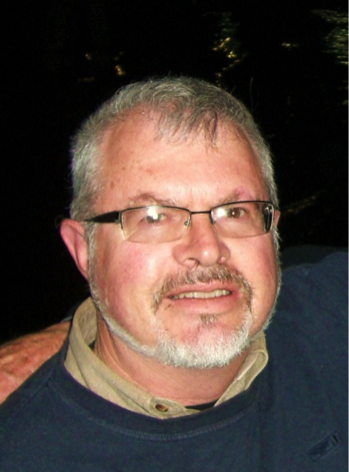 Craig Campbell is an honorary associate professor of the history of education at the University of Sydney. His research has concentrated on the role of schooling for the growth of the Australian middle class. He has written and co-written eight books addressing different aspects of the social history of education, including secondary education, school choice and adolescence and youth. His latest book, with Helen Proctor, is the first general history of Australian school education published in thirty five years: A History of Australian Schooling (2014). He has convened two ISCHE conferences in Australia and is an ex-member of the ISCHE Executive Committee. He is currently co-editor of the History of Education Review and DEHANZ, the Dictionary of Educational History in Australia and New Zealand (on-line). His current research project is a biography of Jean Blackburn, a hero of Australian educational history.
Oh no! Not the heroes of education again! But maybe …
After spending many years as an unreconstructed revisionist, I find the idea of a round table on the "heroes of education" challenging. Is this not the kind of approach that the social historians of education of the 1970s and 1980s fought against? Their and my criticisms of a previous generation of Whig/progressive historians who concentrated on the deeds of the "great white men" in education were vigorous. Yet, now I am researching the biography of Jean Blackburn, the most significant woman in the twentieth century to have led an educational transformation in Australia. The Schools Commission, begun by the reformist Whitlam Labor government (1972-1975) continued through the 1980s. Blackburn's inspiration stands behind each of its significant programs, including new approaches to the education of girls, participation and equity, disadvantaged schools—as well as the reconstruction of relations between the state and Catholic schools and the federal government and the states. She is a hero of education whose contribution was only made possible by a lessening of the Cold War. A former member of the Australian Communist Party and lifetime socialist and feminist, the resurgence of the left in the 1960s and early 1970s was the crucial pre-condition for her career. Blackburn had a well developed notion of "cultural transfer" in her approach to education. Actually "transfer" had nothing to do with it! Cultural renewal was to be based on the re-invention by students, teachers and parents of their communities through new access to a high quality critical education. Participation, opportunity and equity were the key words.
---
Mustafa GÜNDÜZ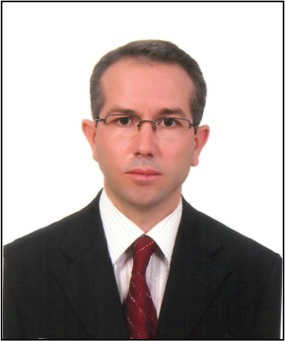 I received my PhD in 2005 from Ankara University's History of Education and Sociology program. My PhD dissertation is 'Periodicals as an Education and Modernization Instrument in the Second Constitutional Period: "Ictihad, Sebilü'r-Reşad and Türk Yurdu Journals" (Turkish:II. Meşrutiyet Dönemi Eğitim ve Modernleşme Aracı Olarak Süreli Yayınlar:"İctihad, Sebilü'r-Reşad ve Türk Yurdu"). I'm currently working as an Associated Professor on the Faculty of Education, Yıldız Technical University (İstanbul/Turkey). My main research interests are related to the history of education, educational philosophy and sociology. I focuses on the history of Turkish education, especially before the founding of modern Republic of Turkey. My research has appeared in many leading academic journals. I'm currently researching modernization and education during the 19th century in the Middle East countries. I will be pursuing my research as a visiting fellow until January 2015 at Princeton University.
A Pioneer Educators from Ottomanism to Arab Nationalism: Mustafa Satı Bey
[Satı el-Husri] (1880-1968)
Many educators and intellectuals have played a large role in the modernization of education and the institutionalization of the contemporary bases of teaching in Turkey. One of these, perhaps the most important, Mustafa Satı Bey (Satı el-Husri) was the leader of the Arab nationalism, although he was a loyal Ottomanist at first. His most important work Fenn-i Terbiye (Science of Education), contains the content on contemporary teaching and learning system. Satı Bey made significant reforms in the teacher training system during his tenure as a principal of the Istanbul Teacher School.
According to Satı Bey, education is the healthy combination of training the physical, mental, spiritual and moral developments. He thought of education as a psychological base unlike other contemporaries such as Ziya Gökalp. He attached great importance to primary education, where he thought educational reforms should begin. He tried to modernize the traditional teacher training Ottoman Educational system. He was affected by Eastern and Western thinkers in his work and this process but this influence is invisible in his works.
---
Kate Rousmaniere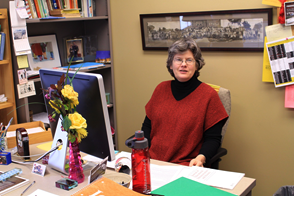 Kate Rousmaniere is professor in the Department of Educational Leadership at Miami University, Oxford, Ohio, USA. She earned her Ph.D. in the history of education from Teachers College, Columbia University, her masters from the Ontario Institute for Studies in Education, Toronto, and her bachelors degree from Oberlin College, Ohio. Professor Rousmaniere has written extensively on the history of American educators, including City Teachers: Teaching and School Reform in Historical Perspective, (1997); The Principals' Office: A Social History of the American School Principal, (2013) and Citizen Teacher: The Life and Leadership of Margaret Haley, (2005), from which her talk for this round table is drawn.   She has also engaged in many international co-editted works on historiography and methodology in the history of education, including Silences and Images: The Social History of the Classroom, with Ian Grosvenor and Martin Lawn (1999), and Connecting Histories of Education: Transnational Exchanges and Cross-Cultural Transfers with Barnita Bagchi and Eckhardt Fuchs (2014). Professor Rousmaniere is the past President of the American History of Education Society (2005-2006) and ISCHE (2009-2012).
"Margaret Haley: Civic Hero"
Margaret Haley (1861-1939) was the founding leader of the first American teachers' union, and in this she was a remarkable woman for mobilizing women elementary teachers into a powerful political unit in a city and time period (Chicago in the early twentieth century) when women did not have the right to vote and held no political or cultural capital. Yet even more significant than Margaret Haley's organizational work was her vision of public education as a collective civic responsibility. Working in a time and place that increasingly emphasized the individual economic purpose of education, Margaret Haley advocated for a collective civic commitment to strong public education, without which no community could safely exist.  She believed that the public school must become "a more potent, conscious, and recognized factor in the civic life" of communities, and she insisted that improving the social conditions of students and the working conditions of teachers was an essential part of such civic responsibility.